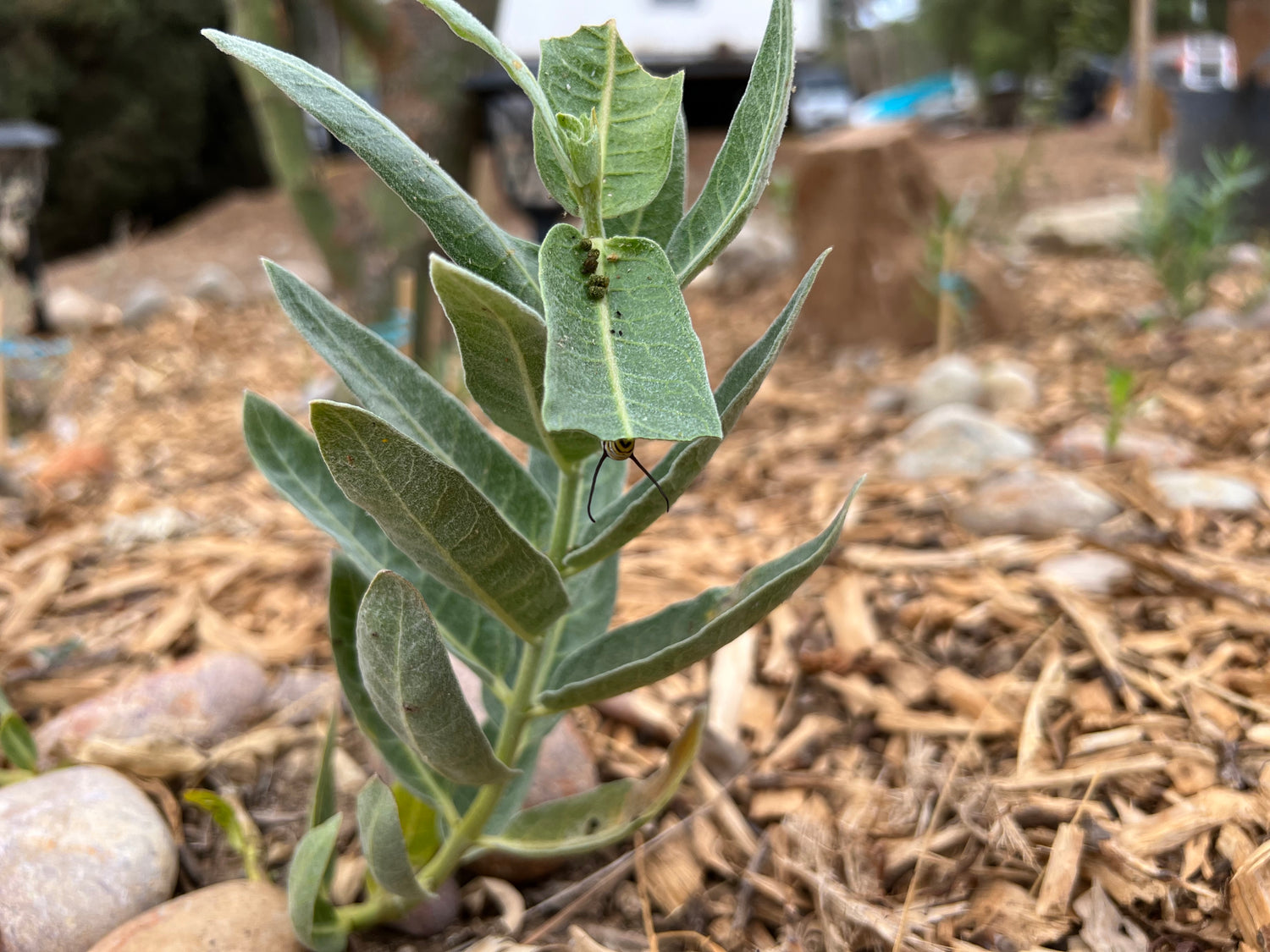 We grow your milkweed for you and ship it!
No matter if we have seed in stock, or you provide it for us- we can grow your milkweed for you and send it back to wherever you are in the United States. We germinate your seed and plant it in 4" bags and grow it to maturation- then send it to you for transplanting into your own habitat project!
Let us do the hard work and you can sit back and enjoy your monarch habitat with healthy pesticide free plants grown to order from Caterpillar Chow!
This is not for large projects

Grown to order plants are for consumers to enhance their pollinator habitats and create them using milkweeds they cannot find anywhere else. Milkweed is one of those plants that establishes better as a seedling- so we make that happen for you with the best possible start.

Everything is covered

Caterpillar Chow grows your plants for you by hand, selecting only the best plants and nurturing them to a size suitable for transplant. We tip, feed and monitor each plant on an individual basis to ensure quality. Then we package it up and ship it to you.

All usually within 8 weeks!

You can send us your own seed!

If your desired milkweed is not available on our web page and you have trouble growing on your own then we can help! You have the option to choose customer seed at checkout- we will contact you directly and arrange to obtain the seed and set up a delivery date for y our desired plants. It's that easy!