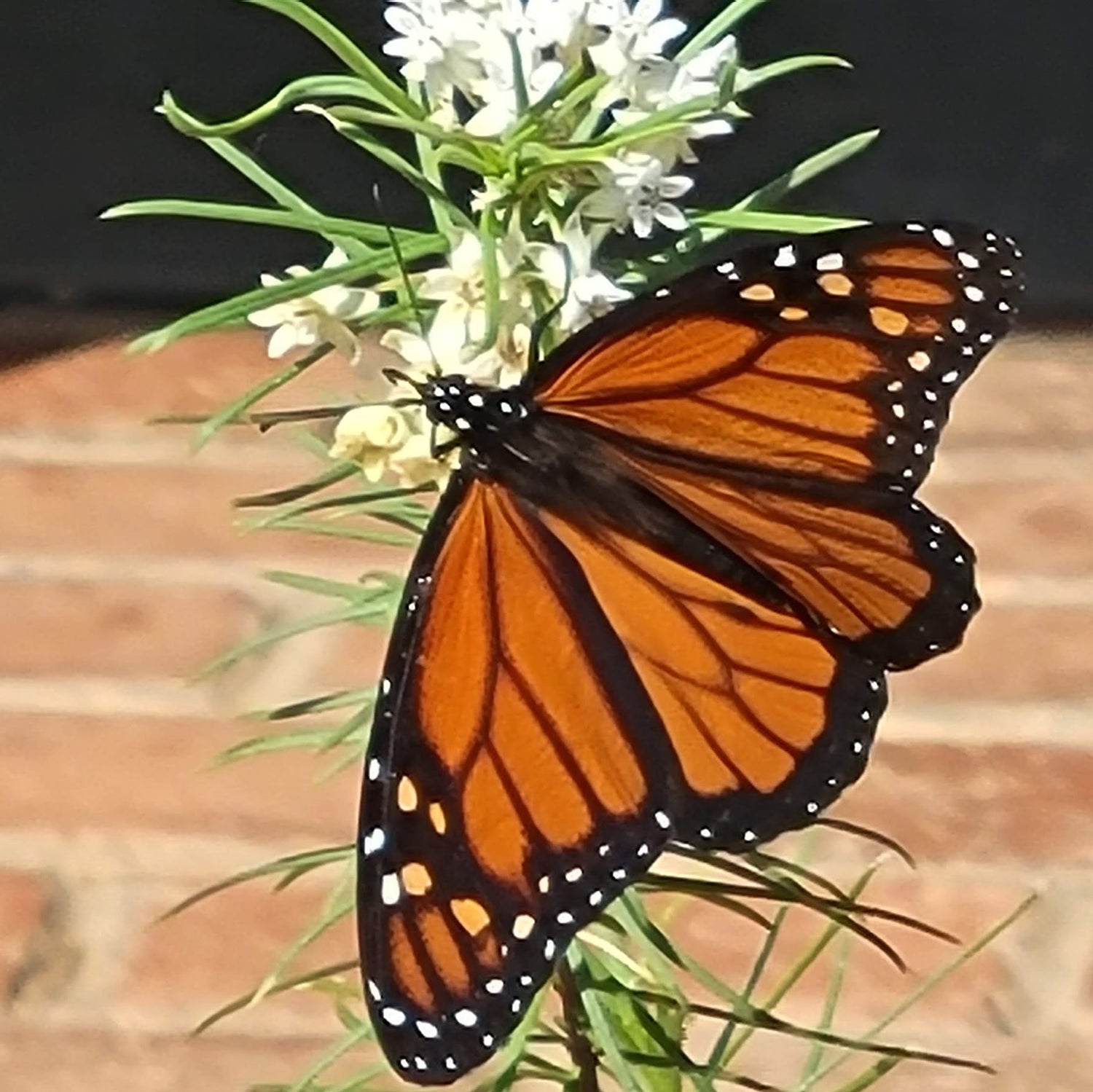 THE MONARCH BUTTERFLY IS IN DECLINE
Habitat loss is the main reason, and you can help restore some of that habitat at home by planting milkweed because milkweed is the only food of the monarch caterpillar. You can order many varieties of milkweed on our website for local pickup, or you can organize a neighborhood milkweed party and we'll bring it to you!
But wait! We now offer ship to home plants via custom order. You buy it, we grow it and ship it- Anywhere in the United States (sorry no international orders) Within a few weeks you receive healthy milkweed ready to plant in your garden! You want it, we'll grow it!
Order Milkweed Today!
A new way to grow green.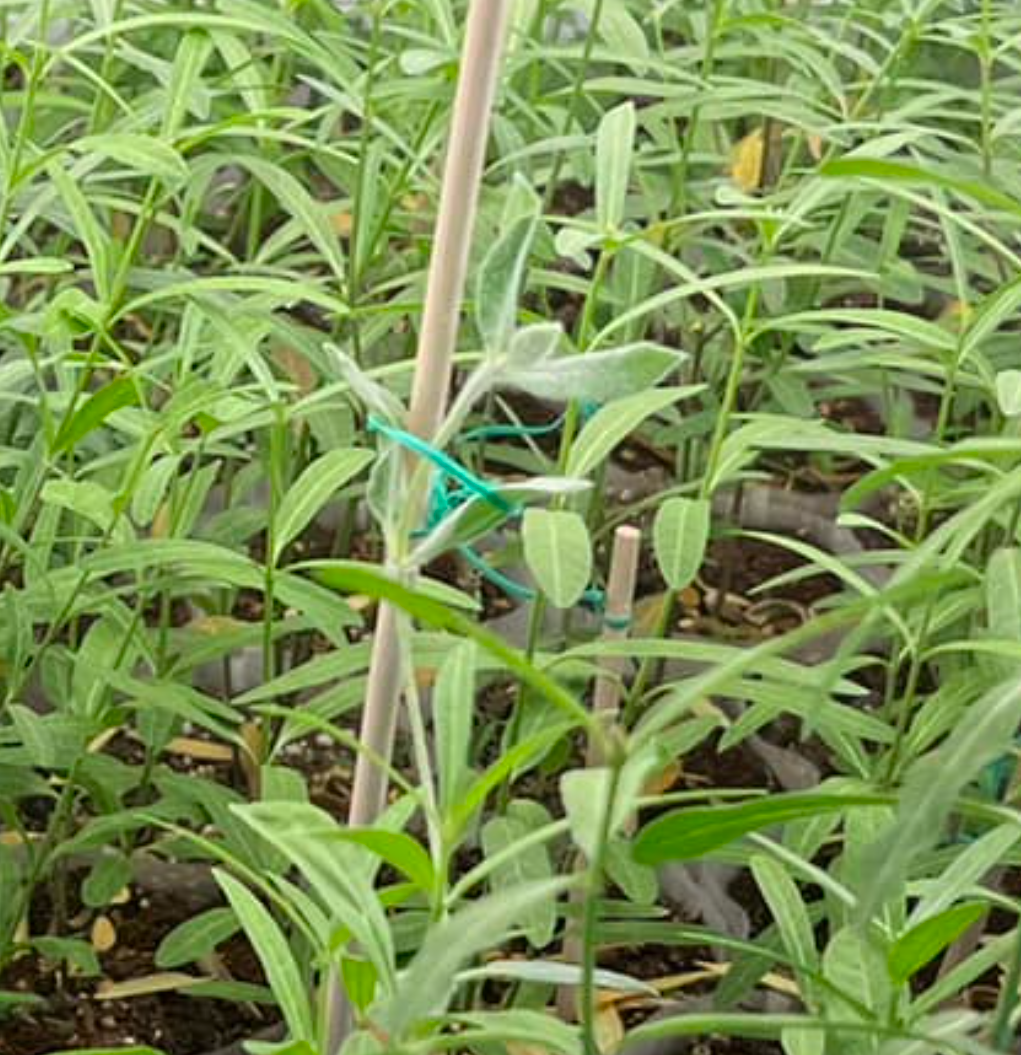 Our plants are grown in earth-friendly products to minimize our footprint

We currently use a non-woven polypropylene nursery bag for all of our indoor-cultivated plants. This allows us to produce more plants in a smaller footprint and uses 90-98% less plastic than traditional nursery pots.

Our seedlings are grown using organic peat moss and other natural ingredients especially designed to promote rapid development.

And you can plant them right in the ground to help minimize transplant shock!
PESTICIDE FREE

We have an enclosed greenhouse to help ensure our plants are pest free. We use no systemic pesticides because we care about our environment.

Milkweed is a vital food source for many creatures and systemic pesticides destroy habitat on a large scale and poison our water and food supplies.
Limited runoff means we save a lot of water every year!

We use special trays to bottom water our stock which allows us to control how much water and for how long- without putting anything back into the ground. We only have to water every 30-45 days and this allows us to control pests more naturally by keeping the top layer of soil dry.

The only time we lose water is when we clean our trays- but don't worry! We use bio-swales to use that runoff to water our gardens and landscaping! So, technically, we have no runoff at all!
The sun, technology and green power

To keep growing healthy plants during the winter season, we convert our natural sunlight greenhouse to a light controlled production facility using the most efficient lighting available to us, full spectrum white light - and it's only 14 watts per square foot!

During the summer we lift the lid and allow the power of the sun take over, saving the lights for next winter season. This system allows us to continue producing healthy milkweed all year long!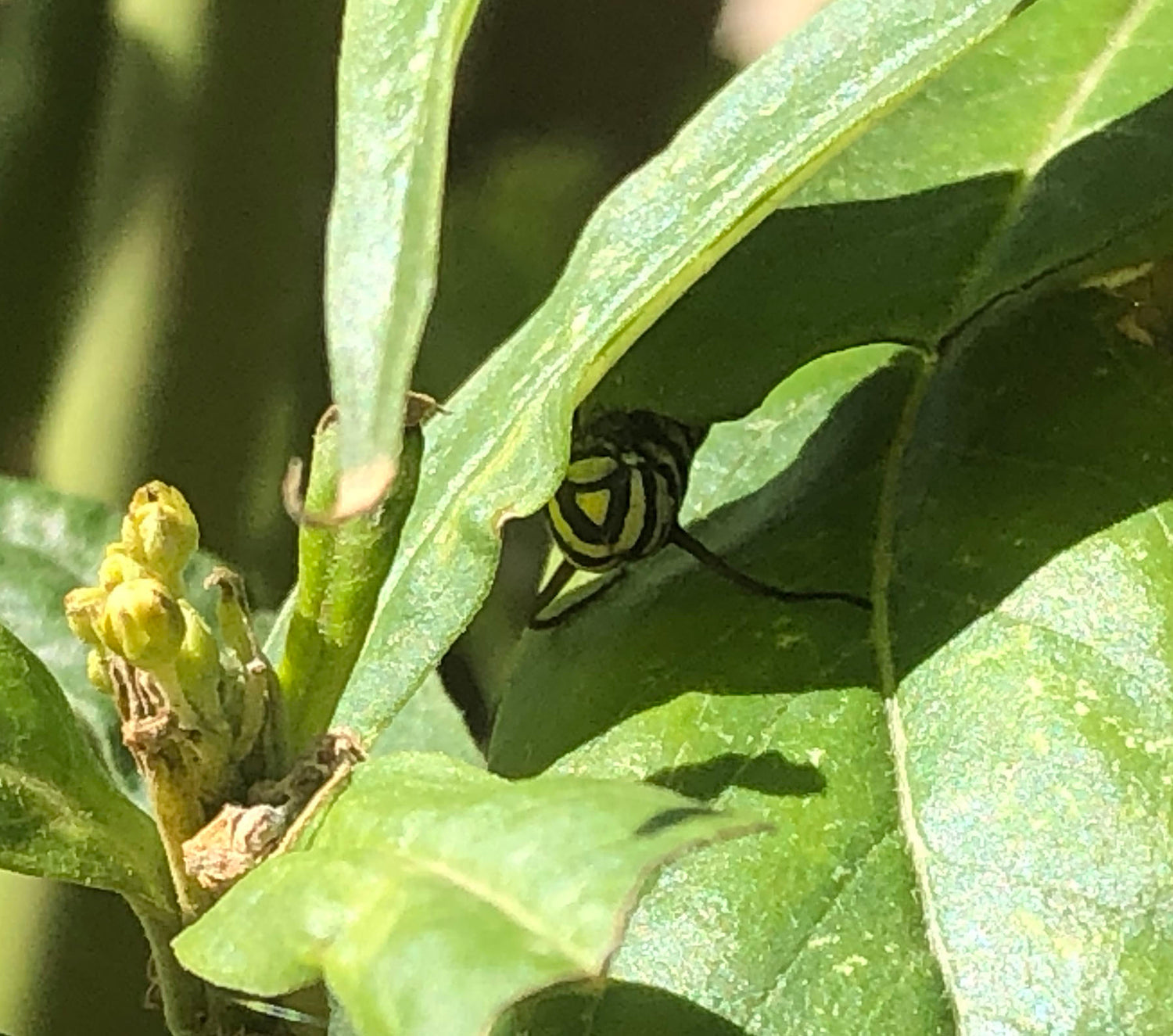 Milkweed is the ONLY food source for the monarch caterpillar.
The lifecycle of the caterpillar is long, requiring a lot of energy and components from the plant to create it's final form- the monarch butterfly. Make sure you have enough food to supply these voracious eaters and help restore the dwindling monarch population. Current estimates by scientists tell us we have lost so much milkweed that we need 1 BILLION plants in California in order to help overcome the decline. WOW! But now, with Caterpillar Chow and your help, we believe we can do it!
Get Milkweed Now!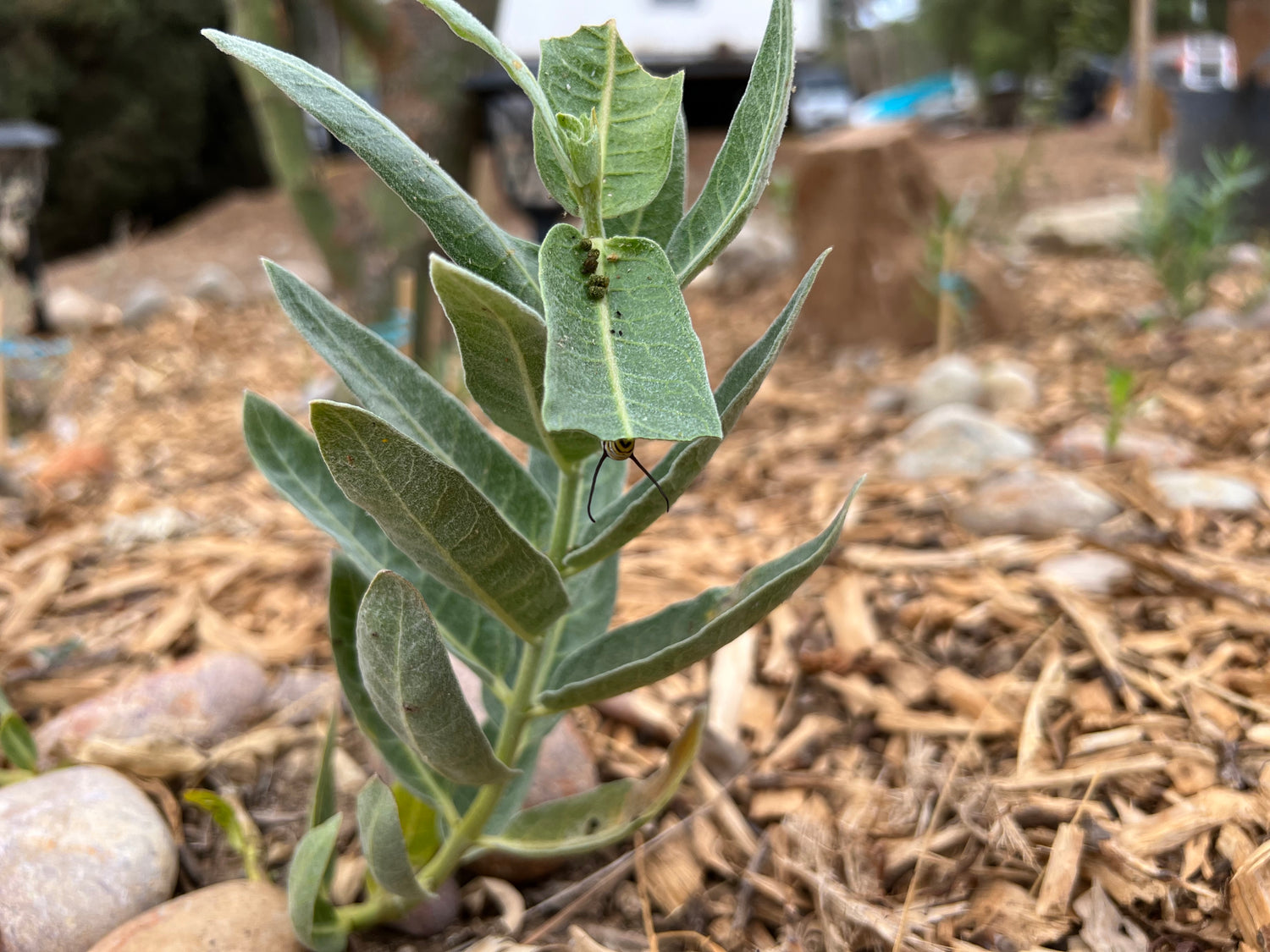 PLANT NATIVE?
While we believe a personal garden can have many wonderful varieties of plants, we firmly believe habitat should be as native as possible. That's why we've partnered with our friend Brad Grimm of Grow Milkweed Plants to help you find out which milkweeds are native to your region.
Then you can choose which milkweeds to order from our website with confidence and enhance your native pollinator habitat with one of the most important plants in North America!
(warning, link takes you out of caterpillarchow.com)
Discover Native Milkweed by State
You and I are the same.

From our roots we began this journey as a service. It started with making things right between a woman and her butterfly and eventually realizing that everyone needed the same reconnection with nature- not just because it's cool or trendy or about our future. And now we know, milkweed isn't just about the butterfly. This is about the quality of our own personal daily lives. And that's the best gift we can give ourselves.

When you sprout your first milkweed seedling , the entire universe of the monarch butterfly is at your fingertips. All you have to do next is plant it.

Learn More