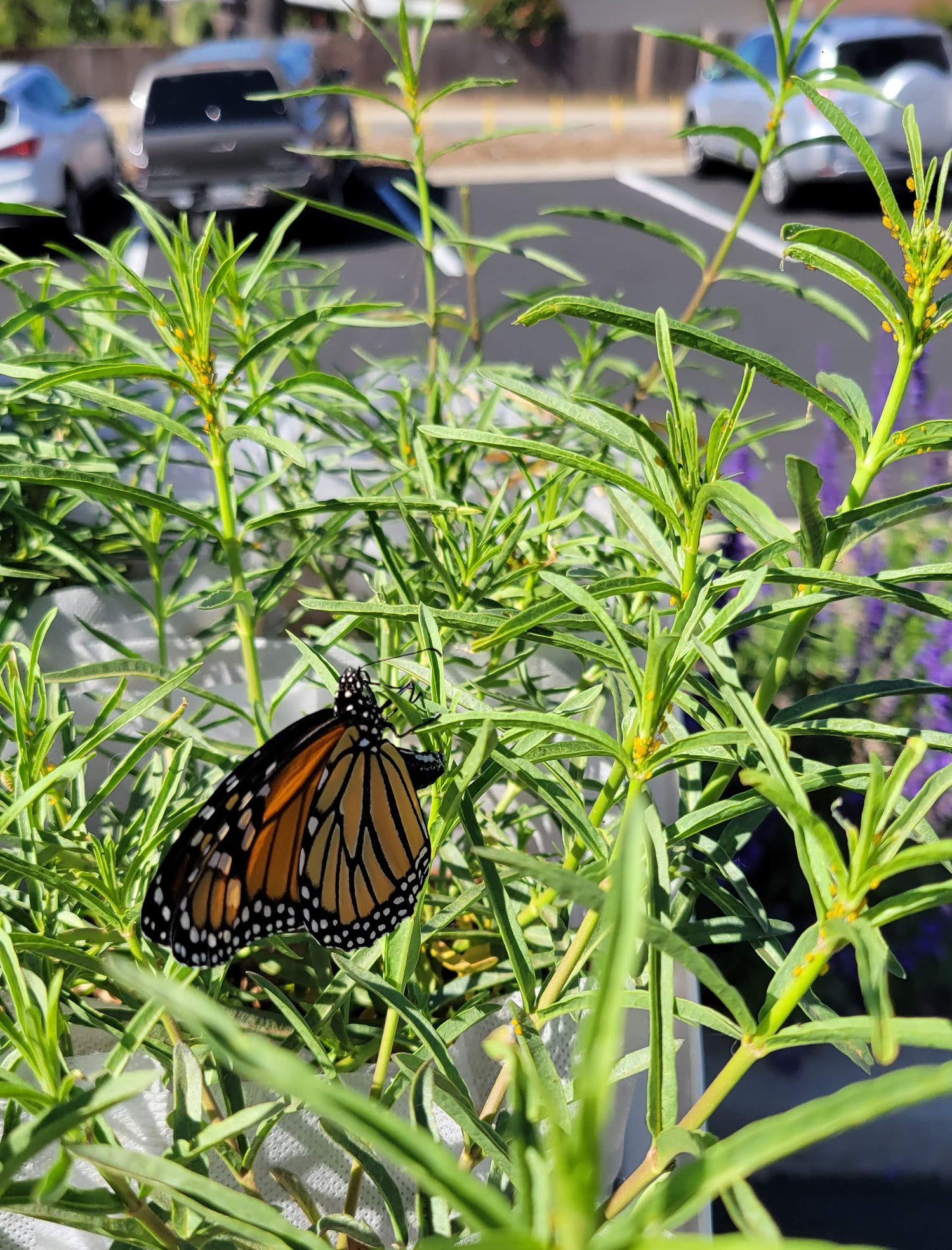 ADOPT A SEEDLING PROGRAM
Help us rebuild monarch and pollinator habitat, one seedling at a time!
Stable, healthy habitats often require a lot more plants than you would expect to ensure enough survive to be successful. When you add a seedling to your order, we are able to grow, tend and deliver plants to conservationists where they're needed the most.
Every year, Caterpillar Chow delivers free seedlings and plants for projects including girls scouts, schools and public works. We also make mini butterfly gardens that are gifted to those struggling in life to help them experience the wonder and change that is the hallmark of the Monarch Butterfly.
You can help us do that. Now, whenever you make a purchase from our nursery you will be prompted to add adoption to your order, or you can do it directly!
GROWN FROM NATIVE SEED

Seedlings grown by Caterpillar Chow come from native seed stock and germinated under strict conditions- then hand picked for vigor before being distributed. We actively hunt for local native seed stock to ensure genetic variability in our habitats.

GROWN SUSTAINABLY

Caterpillar Chow is dedicated to helping preserve our natural resources and use as much green energy as possible. State of the art techniques allow us to use less water with no runoff and our pots use 90% less plastic than traditional pots.

GROWN PESTICIDE FREE

By using strict guidelines and cleanliness programs we are able to grow more plants in a smaller space pest-free. We know this is food for pollinators and their babies- and we care about what happens to them as much as you do.